Ubersuggest's SEO Analyzer helps users identify problems that could be holding your site back from its potential and boost your page's search engine performance.
Step #1: Click "Site Audit" in the Left Sidebar or open this link.
Step #2: Let the Scan Run
Upon completion, you're provided with the following:
Crawling is useful for identifying problems with your website, such as duplicate content, low word count, unlinked pagination pages, and excess redirects. Scroll down to the bottom of the page for a list of "Top SEO Issues."
If you find anything here, click on it for more information and advice on how to fix it. In this example, the website being analyzed has 32 pages with a low word count.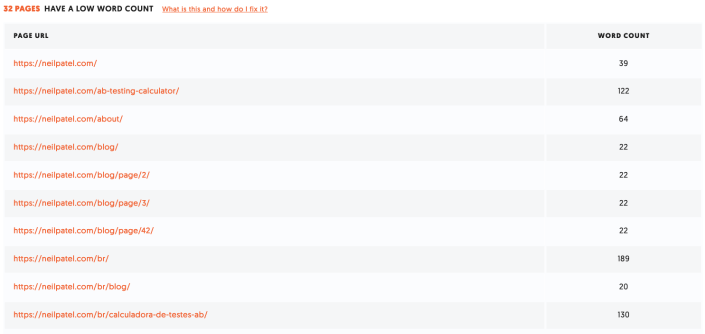 Then it's possible to review these pages to determine if it is necessary to add more content.
What does this all mean?
In short, it gives you a glimpse into how the Googlebot is crawling your site.