Choosing the right keywords will enable you to develop well optimized pages and compelling content that will attract customers who will convert on your site.
If you haven't done so already make sure you've created a project within Ubersuggest so that way you can keep track of your SEO progress.
Now that you have created a project let's dive in! .
I recommend you get started with keywords you're already ranking for, even if you're ranking poorly for them.
As you may have already seen, Ubersuggest automatically pulls keywords you're already ranking for from our database when you're adding a project 😉
But if you have a brand new site and you're not ranking for any keywords or you're looking for new keywords to target here's how to find them…
First, let me provide you with some insight on how to choose keywords that will actually drive you more sales or leads.
With my last company, I had over a million visitors a month to my site.
My competition didn't even have 1/4th of the traffic.
Now here's where it gets interesting… they were worth 800 million dollars.
Can you guess what we were worth? Common, take a guess… remember I had 4 times more traffic.
Shockingly, not even 1/10th of what they were worth.
It was at that moment that I learned higher rankings and more traffic doesn't mean more revenue.
Now, this doesn't mean SEO is bad. It means that you need to focus on lucrative keywords that are easy to rank for. Not necessarily terms that are "popular".
So let's get started:
Step #1 – If you have your Ubersuggest dashboard open In the left – hand navigation select "Traffic Overview" and type in your biggest competitor's domain name and hit "search".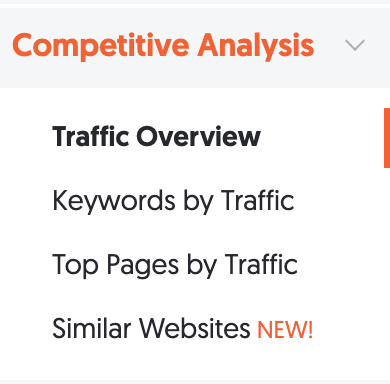 ​
Step #2 – On the left-hand navigation click on "Keywords by Traffic"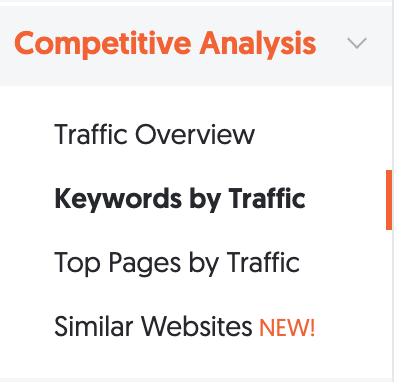 This report shows you all the keywords your competition is ranking for.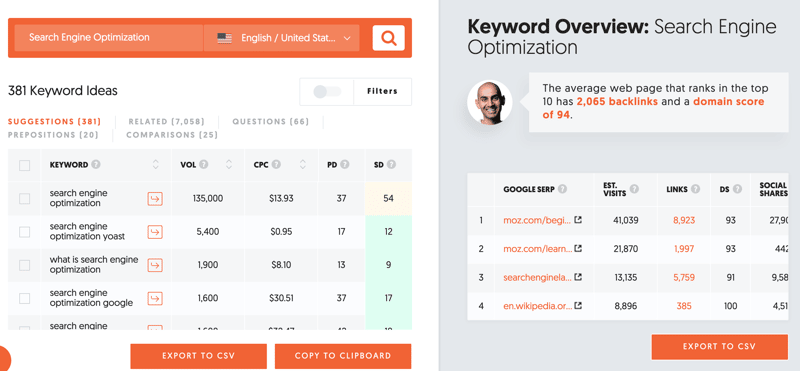 In addition, you will see the search volume (vol), a website's ranking position (position), estimated visits (EST. Visits) and SEO difficulty (SD).

The keywords that 3 or more phrases tend to convert better than keywords that are one or two words.
And the keywords that have a SD score of 40 or lower are easier to rank for.
Look for the keywords that are very relevant to what you offer or sell and have a low SD number and a volume of over 500.
Those are the keywords you want to rank for.
Step #3 – Scroll through and check the box next to the various keywords you know are lucrative based on the criteria I mentioned in step 2. Also, make sure that the keywords are relevant to your business.
Step #4 – Export the keywords to CSV and make a master target list. Keywords with a low search difficulty "SD" are easier to rank for. So, it's better to target those first.

Step #5 – Repeat this process with any of your other competitors and add to your master keyword sheet.
Step #6 – Head back into your project dashboard and click on tracked keywords.
You will then see a screen that should look something like this:
Select "Add Keywords"
You should then see this modal pop up:
You can then import your master list of keywords from CSV. Ubersuggest will pull those keywords from your CSV and compile them into the "keywords to add to project" box.
Click "Start Tracking" and you have uploaded your master list of profitable keywords you want to track to your project!
Bonus Tip: To rank for the keywords you'll need to create content or blog posts around those keywords. Just make sure to naturally mention those keywords within your content.
Or if you already have existing pages related to those keywords, you can modify those pages and add some of your newly found keywords.
It's that simple. It just takes 6 simple steps. 🙂
If you want more detail on how to do keyword research the SEO Unlocked training.